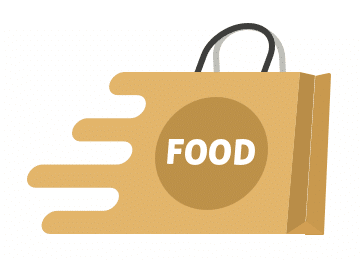 Takeaway Menu now available
Due to the coronavirus O'Leary's is temporary closed for visitors. From now on take away is possible at O'Leary's.
The food is freshly made, first in first served. Think about the environment and bring your own bag for your order.
Place your order and collect @ O'Leary's Pub & Restaurant
MEALS
Steak and mushroom pie €12.00
Chicken and mushroom pie €11.00
Shepherd's pie €11.00
Fish and Chips €10.50
Beefburger/ Cheese /Bacon €11.50
Veggieburger €10.50
Bangers and Mash €11.00
All meals are served with chips and salad [except Bangers and Mash]
DRINKS
Grolsch  0,33 litre €2.25
Guinness 0,5 litre €4.50
O'Leary's 25 years Irish Red 0,33 litre €4.00
Bottle of Wine red/rose/white €12.50
Cola/ Cola Light €2.00
Fanta Sinas €2.00
General information
O'Leary's adheres to all advice and protocols as drawn up by the RIVM.
We would appreciate if you will follow the following rules:
One person per order.
Keep distance between the other customers inside and outside.
Max 2 persons inside.
We accept pin payment only.
take each other into account.
O'Leary's Takeaway
O'Leary's is open on Thursday, Friday, Saturday and Sunday between 16:00 – 19:30.
When / how to order?
You can order:
by filling in the order form here
by e-mail until 19:00;
by phone between 16:00-19:00
E-mail: [email protected]
Phone number: 0302713680
Please mention in the email your:
Name
Phone number.
Date & time to pick up your order.
Your food/drinks order
Starters
Smoked Salmon €7.50
Soup of the Week €4.50
Main Courses
Beefburger €10.50 Optional bacon or cheese topping €0.50 per person
Veggie Burger €10.50
Sheperd's Pie €11.00
Veggie Pie €10.50
Steak & Mushroom Pie €12.00
Chicken & Mushroom Pie €11.00
Sizzling Steak Dublin €13.50 / € 15.50 With a topping of mushrooms & onions
Sizzling Steak Cork €13.50 / €15.50 With a topping of whiskey sauce
Sizzling Steak Kerry €13.50 / €15.50 With a topping of garlic butter
Smoked Salmon Salad €12.00
1/2 Chicken €10.50
Pan Fried Salmon €13.50
Fish & Chips €10.50
All our main courses are homemade & served with chips and salad or vegetables
Kids Only
Chips & Salad with Chicken Nuggets €7.50
Chips & Salad with a Frikandel €7.50
Chips & Salad with Bitterballen €7.50
Toasted Double Deckers
Bacon, Lettuce & Tomato €4.00
Sausage, Lettuce & Tomato €4.00
Fried Egg, Bacon & Lettuce €4.00
Fried Snacks
Chips €2.10 / €3.15
Sausages & Chips €5.00
Sausages €4.50
Mussels €4.00
Bitterballen €4.00
Frikandel €4.00
Chicken Nuggets €4.00
Vlammetjes €4.00
Onion Rings €4.00
Veggie Springrolls €4.00
Cheese Balls €4.50
Mixed Snacks €11.00 / €17.50
Crisps & Stuff
Salt 'n Vinegar Crisps €1.00
Cheese 'n Onion Crisps €1.00
Dry Roasted Peanuts €1.00
Salted Peanuts €1.00
Bacon Fries €1.00
Scampi Fries €1.00